By Craig Larmer, Lead Consultant at Stellar
NEW YORK – As I prepared to attend this year's Strata Data Conference (which officially opens tomorrow), one of my goals was to identify the best time and way to introduce Big Data tools into an enterprise environment.
It's not always obvious how those tools fit into the corporate world, where there is already established capability. As well, corporate environments are very different from the internet-scale businesses that spawned many of the tools – different organisationally and culturally.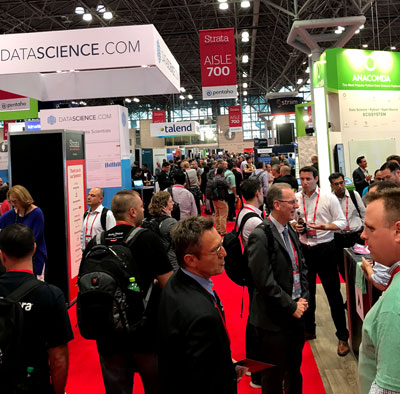 From what I've seen so far at Strata Data, I'm not alone!
Before the conference began I was part of a full-day workshop on "Big Data Architecture" where the goal was to collaboratively design and architect a system to solve a challenging business problem. Everyone in our workgroup of six was at the conference for the very same reason!
There were several lively discussions on how to solve the problem throughout the day. It was really interesting listening to the other groups present back and see how they'd interpreted the problem and designed their solution.
Each group was able to add a fresh angle. This reinforced to me the importance of design and architecture in any solution, no matter what tools you happen to be using.
The workshop followed a nice progression, starting with framing the problem and then through a number of stages all the way to identifying the types of technologies that needed to be in the solution to allow it to scale gracefully.
There's too much detail to go into in this post, but I'll definitely be applying a version of this approach in future projects with Stellar customers.
More later from Strata Data!